Dating
Aanmelden
Cute Is What We Aim For
Cute Is What We Aim For (CIWWAF) is a Pop/Rock band, formed in 2005 in Buffalo, New York and currently signed to Fueled by Ramen. In 2006, their Billboard 200-charting debut album The Same Old Blood Rush with a New Touch was released on Fueled by Ramen. members of the band: Shaant Hacikyan, Jeff Czum, Tom Falcone, Dave Melillo
Singles CIWWAF
New Single!!!
jeeh.. CIWWAF heeft een nieuwe single
"Rotations"
yeehh.. het nieuwe album ligt eindelijk in de winkels ( niet hier attans. Maar nu kun je em dus wel downloaden XD)
The Academy is...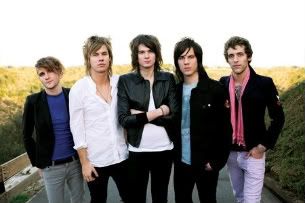 TAI is een best wel bekende band uit Amerika... Al die cijfers en zoo die boeien niet.. dus ik vertel gewoon wat andersXD TAI kreeg ook een eigen serie van de label "Fueled by Ramen" genaamd TAI TV...
TAI TV
De geweldige afleveringen van The Academy Is... TV!!!! Beleef de avondturen van sisky, william en de rest!!!